Managing director Janet Connor said more information needs to be provided to medical practitioners for assessing whiplash injuries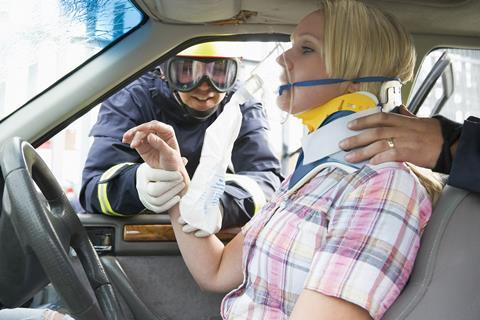 The AA has welcomed the government's response to the Transport Select Committee's report into the cost of motor insurance but has reservations over the implementation of the independent whiplash panels.
AA Insurance managing director Janet Connor said she was disappointed by the delays to the process that mean independent whiplash panels will not be implemented until 2015.
"That the government remains committed to reducing the number of claims made by dishonest people looking to benefit financially from an injury, even if they haven't suffered one, is welcome," she said. "But it's disappointing that it is taking so long to get some of the agreed measures into the statute book; while other opportunities are being missed.
"For example, the planned-for independent medical panels which were to be introduced this summer have now been delayed to allow for further consultation and are likely to become effective from 2015."
Connor also said the lack of information that would be available to the medical practitioner would also limit the panel's impact.
"There's no mention of collecting other evidence – such as vehicle damage or defendants' statements – to assist in deciding whether an injury is legitimate, which we think should be included," she said. "It would also be useful to add post traumatic stress claims to the brief of these panels – as this is a type of claim that is increasing and has been described as the 'new whiplash' epidemic."