ABI reveals personal lines claims payment statistics for 2014 and 2015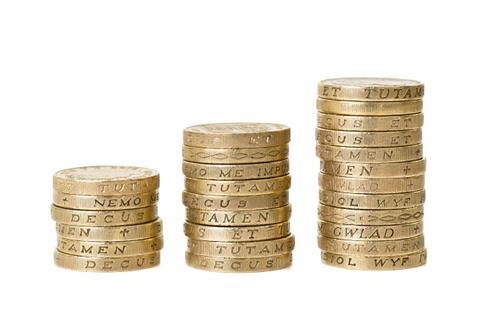 Insurers paid out 84% of the home insurance claims they received in 2014/2015 according to new figures from the ABI, up five percentage points on the 79% paid in 2013/2014.
The home figure is still below the 99% claims paid for personal motor and 87% for travel, but home was the only line to show improved payout percentages, as both motor and travel remained static (see chart).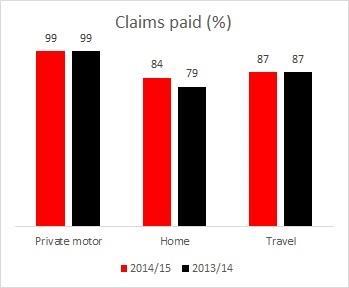 The ABI said the increase in the percentage of home claims paid reflected the efforts made by the insurance industry to raise awareness about the scope of cover and how to make a successful claim.
This is the second time that the ABI has published claims payment statistics. The association said that by publishing the data it aims to help identify where customers may need more help to understand what they are covered for, and reduce the level of declined claims.
ABI director general Huw Evans said: "The ABI has worked with our members to ensure customers of motor, home and travel insurance now know how likely their claim is to get paid.
"Our second data analysis shows an increase in claims paid in home insurance since 2013/14 which encourages us to continue to help explain to customers how to buy the right policy.
"Insurance customers should take confidence that the vast majority of all claims are paid, providing peace of mind and greater security to our millions of customers."
The ABI figures also show that 6.7 million private motor, home and travel claims were successful in the period, resulting in total payouts of just over £15bn.
The average motor claim payout was up 8.7% to £2,347 from £2,160. The average home payout increased 4.2% to £2,627 from £2,520. The average travel payout was almost flat at £880.
ABI personal lines claims payment statistics
| | 2014/15 | 2013/14 | change (%/points) |
| --- | --- | --- | --- |
| Private motor | | | |
| Average claim paid (£) | 2,347 | 2,160 | 8.7 |
| Claims paid (%) | 99 | 99 | 0.0 |
| Claims pay-out rate (%)* | 9 | 10 | -1.0 |
| | | | |
| Home | | | |
| Average claim paid (£) | 2,627 | 2,520 | 4.2 |
| Claims paid (%) | 84 | 79 | 5.0 |
| Claims pay-out rate (%)* | 4.1 | 4.5 | -0.4 |
| | | | |
| Travel | | | |
| Average claim paid (£) | 880 | 884 | -0.5 |
| Claims paid (%) | 87 | 87 | 0.0 |
| Claims pay-out rate (%)* | 2.5 | 2.3 | 0.2 |
*number of claims paid as a percentage of number of policies written