New offices will offer improved facilities at lower cost, says chairman Evans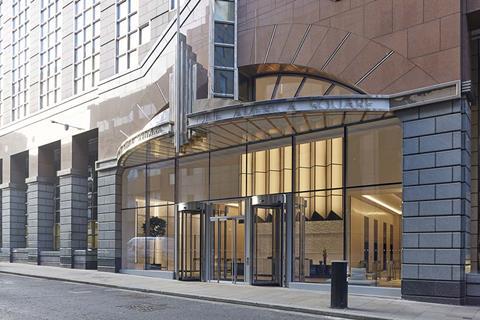 The ABI is to move to new premises early next year.
ABI chairman and chief executive of AXA UK, Paul Evans, said the industry body will quit its current "very expensive and rather musty premises" in Gresham Street in the City of London, and move to the eastern end of the City to One America Square (pictured), near Tower Gateway.
In his keynote speech to the ABI's biennial conference in London this morning, Evans said the move is part of the ABI's modernising programme aimed at streamlining operations and saving costs and making the ABI "a modern, lean and agenda-setting organisation".
The new offices will offer "much improved member facilities for all our members, big and small – at a substantially lower cost to members", he said.
"The ABI has been at Gresham Street for most of its life – so moving to modern, yet cheaper premises really is the start of a new chapter."
As part of the wider ABI revamp, two new members have been appointed to the ABI board: Seraina Maag, president and chief executive of EMEA for AIG, and Russell Higginbotham, chief executive of Swiss Re UK & Ireland.
Andy Briggs, chief executive of Aviva UK & Ireland Life, who already sits on the board, will also become deputy chair.
The ABI will also offer a new associate member status.