But Oliver Bäte tells FT that some deals are done for "stupid reasons"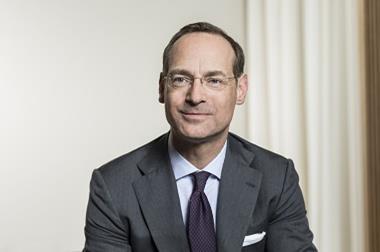 Allianz is keeping an eye out for potential acquisitions as it looks to grow its market share in non-life insurance, according to group chief executive Oliver Bäte.
Speaking to the Financial Times, Bäte noted the German insurance group's historic caution about doing large acquisitions, but did not rule out doing deals in the future.
He told the paper: "When I analyse some of these economics, I ask myself, why are we so super-coy?
"We need to continue to build out our market share in property and casualty insurance."
However, commenting on the mergers and acquisitions wave sweeping the global insurance industry, Bäte noted that some deals are done for "stupid reasons".
He added that with the current high valuations, it would take an "alignment of the stars" for the right deal to come along.
Bäte's comments closely follow the collapse of Swiss insurer Zurich's £5.6bn attempt to take over UK general insurer RSA.
Some commentators have suggested that, with Zurich out of the way, Allianz might be one of the companies interested in buying RSA.
Bäte took over as chief executive of Allianz on 7 May this year, replacing Michael Diekmann.