The move comes as a result of 16 year veteran Colin Kennedy's retirement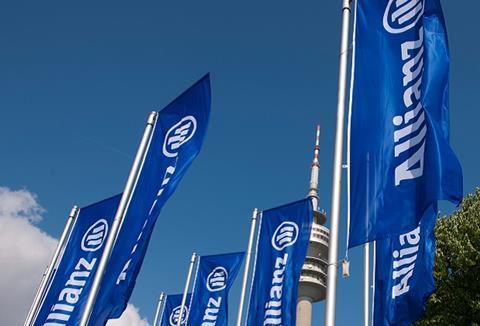 Allianz Commerical has combined its Manchester and Scottish branches to create a new 'North West and Scotland' regional structure.
The new region will be headed up by Alex Stuart, and the move comes in part as a result of current Scotland regional manager Colin Kennedy announcing his retirement.
Kennedy, who became regional manager for Scotland in 2012, has been with Allianz for 16 years.
Allianz director of broker markets Andrew Broughton said: "Colin is incredibly well respected in the market and it's no doubt thanks to his expertise that our team in Scotland has established Allianz as such a large and profitable player in the region."
Current Manchester regional manager Stuart will be responsible for all of Allianz's branches across Scotland and Manchester in the new structure.
Broughton added: "Alex will be widening his role to take on this new key position as we create one region in the North West & Scotland. I believe his appointment will ensure continuity within our business as he is well known amongst Scottish brokers and has a great knowledge of the region."