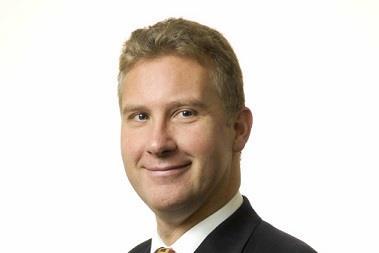 Allianz's recent sale of a book of UK run-off employers' liability business will free up resources that can be deployed elsewhere, according to Allianz UK chief executive Jon Dye.
It emerged in March that Allianz had agreed to sell subsidiary AGF Holdings (UK), which went into run-off in 1999, to Bermuda-based run-off buyer Catalina Holdings for an undisclosed sum.
The unit has gross reserves of £185m.
The deal is expected to close in the third quarter of this year, subject to PRA approval.
The move is the latest in a trend across the UK insurance industry to sell old books of employers' liability business.
Following the release of Allianz UK's first quarter 2016 results this morning, Dye said that the sale would not affect results. But he added: "We were spending time and effort managing that portfolio, which is time and effort that we will be able to spend on other things once the deal is finally concluded.
"There has been a fair amount of activity in the market around people seeking to deal with their history in terms of disease portfolios."
Personal lines prospects
Allianz UK reported a strong commercial result for the first quarter of 2016, with a combined operating ratio (COR) of 89.9% and gross written premium (GWP) growth of 1.9% in a tough market.
But the personal lines division remained in underwriting loss, with a COR of 101.2%. The unit also shrank. Personal lines GWP fell 5% to £265m.
Despite this, Dye was upbeat about the personal lines division's prospects. The GWP dropped by 5%, mainly because of the pricing and underwriting action Allianz has taken to fix its personal motor book.
Dye said improvement in its personal lines COR to 101.2% from the 106% reported at the end of 2015 was a sign that the action taken is working.
He declined to say when the personal lines COR would return back to below 100%, but he added: "We are moving in the right direction, and I would expect that story to continue as we move through the year."