Insurer shrank private motor book in 2015 because of poor profitability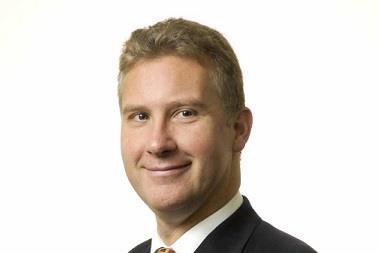 Chancellor George Osborne's plan to move away from cash compensation for whiplash claims will create "volatility" in the private motor insurance market, according to Allianz UK chief executive Jon Dye.
Osborne unveiled his plans in the Autumn Statement in November last year. The plans, which received a warm welcome from the insurance industry, will be consulted on this year.
Speaking after the release of Allianz UK's full-year results this morning, Dye likened the impact of the proposed reforms to the industry's response to the introduction of the Legal Aid, Sentencing and Punishment of Offenders Act 2012 (Laspo) in 2013.
He said: "As we saw with Laspo, [the proposed reforms] will create uncertainty. It creates room for different carriers to take different views on the savings that are available, and we'll have to see how all that plays through.
"It will create volatility, and in the meantime you would imagine that with the possibility of the whole regime changing at some stage in the future, claims management companies are going to be out there working hard while the model is still there for them to work. All of that is going to create a lot of uncertainty in private car."
Allianz reported a 71% drop in profit and a combined operating ratio (COR) of 102.6% after incurring a £93m claims bill from the December storms.
Dye admitted that this was the first time Allianz UK's COR had been above 100% in more than a decade.
The storms added 4.6 percentage points to the insurer's COR. Without the claims, the COR would have been a profitable 98% –broadly in line with the 97.6% it reported in 2014.
Dye said that the high 2015 COR did not concern him because it was clear that the main reason was the large storm claim bill.
As well as the storms, Allianz UK's 2015 underwriting profitability was also hit by some large commercial claims in the fourth quarter and claims inflation in its personal motor book, which the company has sought to address throughout 2015 with price increases.
Dye said that as a result of the difficulties, Allianz has shrunk its private motor book.
He said: "In private car in each of our distribution channels we had fewer policies at the end of the year than we had at the start. That's simply a function of the profitability that we are seeing in that part of the market."
But he added that the price increases put through in 2015 should help improve private motor profitability.
He said: "I imagine in 2016, as the rate increases we have put through earn through, we are going to see an improved result there for sure."