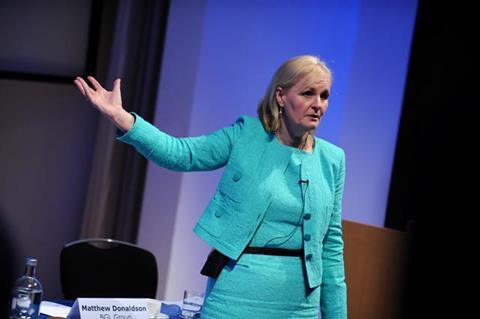 Amanda Blanc has taken over from Paul Evans as AXA UK and Ireland boss.
Evans will join AXA's group management committee, paving the way for Blanc to slip into his shoes.
The change means Blanc, who was running general insurance for UK and Ireland, will now also control healthcare.
The handover will be seen as a reward for Blanc's impressive management.
She has taken the business into underwriting profit territory while growing premium in a soft market.
AXA UK and Ireland chief executive Blanc said: "It is a great honour to take over the reins of AXA UK and Ireland from Paul who has done a fantastic job in leading us through a very successful turnaround.
"We are a business that sits at the forefront of our chosen markets – insurance and healthcare – and we now face an entirely new set of challenges.
"My focus will be on ensuring we have the right culture to deliver consistent, sustainable financial success from a model that is dependent upon great customer outcomes.
"The insurance and healthcare markets are ripe for disruption and I am determined that AXA UK will be the engineer of that disruption rather than a victim of it."
Evans, who also played his part in the turnaround, has been rewarded with a seat on the AXA group management committee.
He takes the reins of AXA group's life, savings and health business.
Evans said: "I am very proud to be joining Thomas Buberl's leadership team and to be taking on the challenge of leading the group's life, savings and health businesses as the group commences the next phase of its strategic journey.
"It has been a great privilege to lead AXA UK & Ireland over the past five years, and I am really pleased to pass the leadership to Amanda.
"She has a very impressive track record and has shown to be an inspiring leader in the successful transformation of our general insurance business.
"I am very confident her experience and drive will deliver even greater success for our businesses over the coming years."