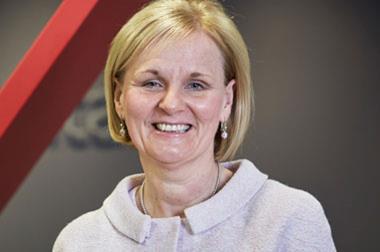 AXA's Amanda Blanc is keen to ensure that the insurer keeps up its pace of development when she takes over as UK and Ireland group chief executive.
Blanc, currently UK and Ireland general chief executive, will take over as head of AXA UK and Ireland as a whole, which includes the AXA PPP UK healthcare business, from Paul Evans on 1 July this year.
Speaking to Insurance Times after her new role was announced today, Blanc said that it was too early to say how her promotion would affect the structure of the AXA UK general insurance leadership or whether a replacement UK general insurance head would be appointed.
But she added: "I will be looking to put in place the right structure for the business going forward to ensure that we don't lose momentum and we don't lose all the gains we have made over the last two years.
"We have come such a long way. The plan will be to ensure we continue to move forward at the same pace."
In her new role, Blanc will be responsible for AXA PPP Healthcare and the group's central functions and operating entity in addition to the general insurance unit she already runs.
This is a group with £4bn gross written premium, 8,500 employees and roughly 9 million customers.
While it is a big undertaking, Blanc noted that both the health and general insurance businesses already had strong management teams. She said: "In both businesses there is a huge amount of expertise and therefore neither business needs micromanaging by me. My role is really to work with the businesses on strategic direction and ensure that we continue to deliver at the same pace as we have been delivering in the past five years."
She said that one of the key challenges for AXA, as well as other insurance companies, is staying relevant to customers.
She said: "We don't have the God-given right to be the insurer for 9 million people. We have to earn that. We have to ensure, therefore, that we are relevant to them, that we are offering them the protection they need, the advice they need in the way they need it."