Insurer also hands more control to commercial intermediary MD Jon Walker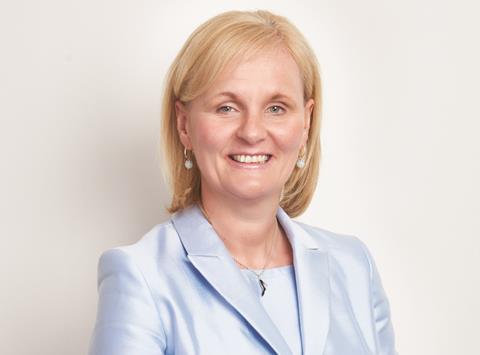 Amanda Blanc has been handed the additional responsibility of running AXA's Ireland operation from 1 January next year.
Blanc currently runs AXA's UK commercial lines and personal intermediary business and is due to add direct personal lines to her portfolio on 1 January 2016 as chief executive of AXA Insurance.
Now from 1 January next year Blanc will also run Ireland and become chief executive of AXA Insurance UK and Ireland.
Bringing the Ireland, commercial lines and personal intermediary and direct and partnerships divisions under one leader will create a general insurance business controlling £2.8bn in gross written premium with 4.7 million customers and over 5,300 employees.
AXA Ireland will continue to operate as a standalone entity, led by Phil Bradley, and will be managed by its own board.
As part of its plan to devolve more power to its branch network, more of AXA's decision-making underwriters will report into commercial intermediary managing director Jon Walker under the leadership of Simon Baker, who has been appointed to the new role of head of commercial intermediary underwriting.
Baker has been at AXA for 20 years, and is currently head of commercial motor. He will assume his new role on 1 November. The branch network will continue to be supported by the newly-formed Technical Centre, to be led by David Williams, responsible for pricing, strategic direction and technical underwriting support.
In addition Douglas Barnett and his risk control team of over 50 risk surveyors will report to Walker, bringing all key operational underwriting resource within the branch structure.
Blanc said: "Now that we have emerged from the turnaround phase of our development, it is important that all our insurance operations are under common leadership.
"This not only allows us to share best practice between the UK and Ireland operations, it allows us to project a unified business and brand to our markets and create greater consistency in how we approach our customer groups.
"We are making great progress in the creation of AXA Insurance as the latest developments show and we are firmly cementing our position as one of the UK's leading insurers, across commercial and personal lines."