The insurer that can exploit the mass of available data to improve customer experience may become a giant, but the industry could yet face threat from 'internet masters of analytics' such as Amazon or Google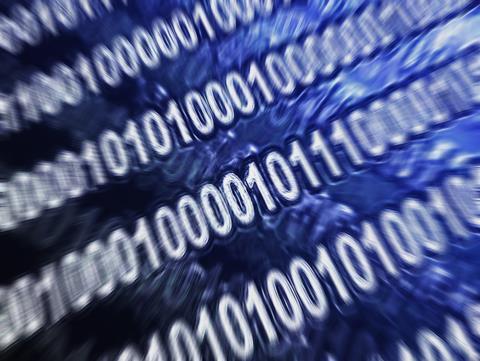 "Put the customer first. Invent. And be patient," says Amazon founder Jess Bezos.
This simple but clear business thinking has helped Amazon, with its limitless ocean of products available at the flick of a button, become one of the customer giants of our times.
So what can the insurance industry learn about the customer by looking at the likes of Amazon?
Roy Jubraj, digital and innovation managing director at Accenture, believes there is a sea of data on consumers, and those that learn to exploit it to boost customer service will be the champions of business.
Jubraj is a panellist at the Innovation and Disruption Conference 2015 on 28 April. He joins a panel called 'The Customer Experts and Digital Jedis', alongside representatives from Google, Yahoo, Jaguar Land Rover and Tesco Bank.
He says: "The internet giants – Amazon, Google and Facebook – have powerful brands as well as the data and analytics capabilities to put themselves in the driving seat of customer experience in financial service products, including insurance."
Jubraj says that while we can all learn from these businesses, they are also a potential threat.
Masters of analytics
"What if one of them muscled in by buying a well-known UK aggregator and its insurance customer database? How could they change the market with their mastery of analytics and their obsession with customer service? Could they attack the traditional insurance value proposition with cheaper and more flexible pay-as-you-go options? Could they force the direct channel insurer into a utility-type service? How would the insurance market respond?"
Perhaps more pressing for insurers is the need for the industry to continue adapting to a world where people make transactions on the go.
IDC panellist Jonathan Haines, Yahoo's head of finance vertical, believes businesses have only just begun to scratch the surface of ways in which mobile can drive consumer behaviour.
He says: "Not only is it changing the way we interact with content, but it has also meant we find more hours in the day to consume media. As consumers move from screen to screen, the content and product offerings must adjust in real time."
Key to success
Relating this to the insurance industry, KPMG UK head of insurance Phil Smart agrees that offering a smooth customer experience in a mobile world is the key to success – but the UK insurance industry has some way to go on this front.
KPMG's 2014 customer experience barometer found that the UK insurance industry lags the global average for customer satisfaction: 34% of UK general insurance policyholders ranked their customer experience highly, compared with 42% in the US, 40% in Germany and a global average of 37%.
Smart says: "Improving customer experience is a challenge as insurers have limited interaction with their customers. Unless a claim is made, there can be little to tell insurers apart, besides price and brand. But commoditisation has not held online retailers back.
"Insurers should focus on improving customer experience at the point of contact and adopt an online retailing mentality."
Join the debate at our Insurance Times Technology Forum on LinkedIn