Division achieves 3% organic growth but revenues drop 5% as exchange rates bite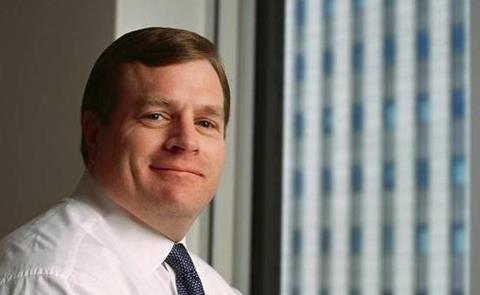 Aon's broking division made an operating profit of $412m (£267m) in the first quarter of 2015, down 7% on the £445m it made in the same period last year.
Aon said the main cause of the profit drop was a $50m loss related to unfavourable foreign currency exchange rates.
The broking division, called Risk Solutions, also suffered a fall in revenue because of unfavourable exchange rates. Total revenue was down 5% to $1.9bn (Q1 2014: $1.99bn).
This was despite organic growth of 3%. The retail broking unit's 4% organic growth was offset by a 1% drop in organic revenues in the reinsurance broking division.
Aon said the reinsurance dip was because of unfavourable market conditions globally, most notably in the Americas, and a "modest decline" in capital markets transactions.
At group level, including the results of the HR operations, Aon made a profit after tax of $328m in the first quarter of 2015, up 1% on the $325m it made in last year's first quarter.
Total group revenues were down 3% to $2.86bn (Q1 2014: $2.95bn) and organic growth was 3%.
Aon chief executive Greg Case (pictured) said: "Our first quarter results reflect a solid start to the year with seven percent [adjusted] earnings growth despite a significant headwind from foreign currency translation.
"Results are highlighted by solid organic revenue growth across both Risk and HR Solutions, underlying operational improvement, effective capital management, and substantial free cash flow generation enabling the repurchase of approximately $250 million of ordinary shares in the quarter."
He added: "We expect continued progress throughout the year as our industry-leading platform and our investments in innovative client-serving capabilities have positioned the firm for sustainable long-term growth, increased operating leverage and significant free cash flow generation towards our goal of $2.3bn for the full year 2017."