Apprentices offered a chance to boost their career prospects with event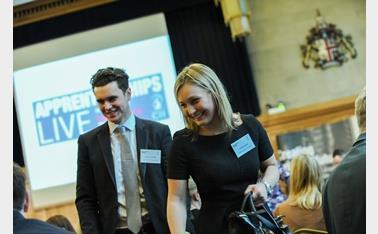 Apprentices are being encouraged to grab the final few places at the Apprenticeships Live Event in Birmingham
The Birmingham event takes places on Wednesday, June 10, in Birmingham. It is the first of three regional events – the next ones are in Manchester on September 29 and Bristol on October 20th – before a grand finale event in London on November 19.
The winners of the event will pick up a special CII-sponsored award in front of more than 1,300 people at the Insurance Times Awards in London on December 3.
"This should be a interesting and fun day out the office for apprentices, where they'll also learn a lot. They'll be able to meet fellow apprentices from other companies at the event, listen to interesting speakers and take part in a fun challenge which could lead to them picking up an award at our Insurance Times Awards event in London at the end of the year," said Insurance Times editor Saxon East.
"The award, or even being selected among a group for the finals, is a fantastic career-boosting achievement that any apprentice can put down on their CV."
To learn more about the event and attend, click here. To register for the event, click here.