Thomas Carroll chairman John Moore named deputy president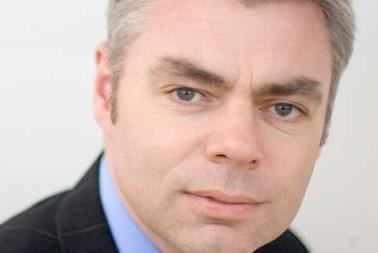 The Chartered Insurance Institute (CII) has elected Lloyds Bank's Robert Fletcher (pictured) as its new president, succeeding Brokerbility chairman Ashwin Mistry.
Fletcher is secured lending operations director at Lloyds Banking Group and has previously worked in a range of commercial marketing and distribution roles at Aviva.
CII members also elected Thomas Carroll Group chairman John Moore as deputy president.
Fletcher said: "I am honoured to be elected as CII president for 2015/16, and to follow in the footsteps of many great and influential figures.
"I would like to pay particular tribute to the immediate past president, Ashwin Mistry, who has worked tirelessly in promoting higher levels of professionalism over the past year."
He added: "The CII's mission to raise standards in insurance and financial services is a cause that the whole profession should get behind. I am excited to be able to work with the experienced CII board and executive to support the sector in striving towards greater levels of professionalism."
CII chief executive Sandy Scott said: "I am delighted to welcome Robert Fletcher as he enters his presidential year and look forward to working with him in the coming months. I would also like to congratulate John Moore on being elected as deputy president and thank Ashwin Mistry for all his hard work and dedication in his year as CII president."