Daniel Pedley, public affairs manager at the CII, talks about the elements needed to make an apprenticeship scheme successful and how insurers can benefit from getting it right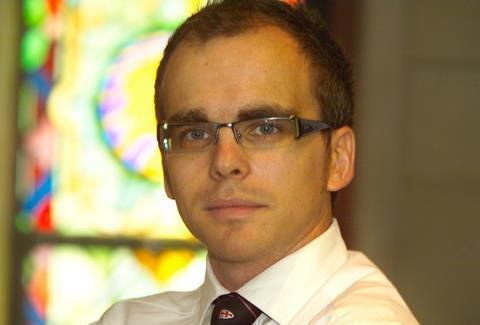 In the midst of a General Election campaign it would seem unusual to have apprenticeships high on the political agenda. Yet that is precisely where they are.
All parties have been keen to highlight the importance of apprenticeships in developing the UK workforce.
You may be an employer considering them for the first time. The good news is that it is not a difficult process. Here are some items to keep in mind.
Apprenticeships are a proven way to bring new talent in to a business. Before recruiting an apprentice it is important to have a clearly-defined, sustainable role for them in the business. If this doesn't happen, valuable learning and development could go to waste after a short period of time.
Once you have agreed that an apprentice will sit within the business, the next stage is finding the delivery partner that is a good fit for your company. This is a key step, since you will be in regular contact with the training company throughout the programme. The CII has a list of training providers that can deliver apprenticeship in your area.
If you aren't sure where to look for an apprentice, the CII and your training provider can help you by promoting the role to its networks. You could also support a local school or college outreach event and build links for the future.
In many ways, an apprentice is no different to any other new starter. They should receive a full induction, meet other members of staff and be assigned a buddy to make them feel part of their new team. If recruiting a school or college leaver, remember that this could be their first job so they may need a little extra support in the first few months.
Like any other member of staff, an apprentice will need to have a clear work and development plan, and receive ongoing feedback, taking in to account the feedback from the training provider.
Companies with these measures in place are likely to have a very positive experience of apprenticeships, which in turn will help our profession reach out to a wider audience.
Running a successful apprenticeship requires dedication and commitment from both the apprentice and the employer. When this happens, strong advocacy for your own business and the wider sector follows, something which all parties would agree is worth striving for.
For more information see Apprenticeships: The CII's guide to getting started or contact the CII.