The van broker is also planning to roll out a more aggressive online SME strategy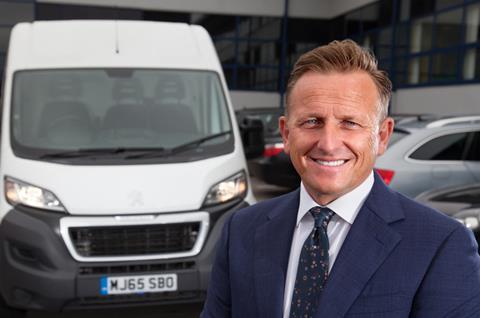 Towergate owner HPS acquiring a majority stake in Autonet will propel the van broker into making acquisitions and expanding into new markets.
It is undersood the deal is in excess of £100m.
Speak to Insurance Times following the confirmation that HPS had struck the deal, chief executive Ian Donaldson said that Autonet was ready to roll out a more aggressive online SME strategy.
Donaldson said: "With the SME world and online SME world, our capability with CDL has progressed a great deal and we have put in a lot of expense, time and commitment into technology and building those products, so it is time for us to launch them a bit more.
"As we were going through this process, some projects took a back burner but we are ready to relight those burners. You will probably see it with the online SME, and us being more aggressive than we have been already."
According to Donaldson staff have reacted positively and are enthusiastic about the deal.
Insurers have also given their support.
The main focus now will be to accelerate the plans for its online SME business and invest further in big data and fraud processes.
"It is about being able to put the foot back on the gas," Donaldson added. "With any business going through a sale process you are so busy with the process and it takes a lot of time and effort and resource for management to do it correctly.
"We now need to push the projects a whole lot more. We are heavy in the car, home and commercial vehicle space, so we need to focus on those things.
"As ever there is a whole new world of big data, verifications, fraud processes. That needs new technology and investment and they will be happening in the next six to eight months, because the time is right to push those buttons.
Insurance Times revealed back In May that Towergate owner HPS was eyeing Autonet.
Donaldson said following conversations with HPS he found them to be credible and at the top end of the scale.
One of the reason he chose them was because of their "somewhat handsoff" approach.
He was attracted to the deal because it gave the broker a majority stake owner that would also enable it to retain its independence within the group.
"They are impressed with the management that is here and very keen for us to go forward with our plans," he added.
"I would not say they are going to leave us to do what we want. We want their input. With their market knowledge and experience, it makes sense for us to work closely with them."