Aviva boss Wilson working on a product that will be a gamechanger for the insurance problem of dual pricing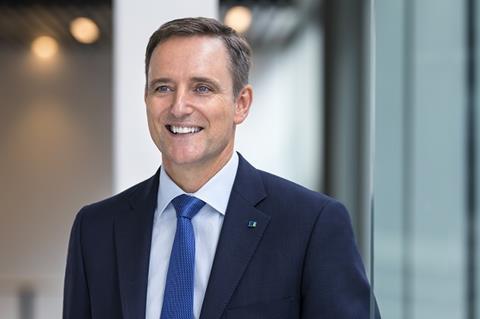 Aviva boss Mark Wilson says the insurer is working on a product to solve the insurance problem of dual pricing, a pricing strategy adopted by all insurers which is tearing apart the reputation of the insurance industry.
Dual pricing is when new customers are offered cut rate insurance deals, only for the premium to be ramped up at renewal.
Wilson said that Aviva was "developing a product to reward loyalty by offering our best prices to existing customers", but gave no more details of the dual pricing solution product due to launch later this year, the FT reports.
He said: "The dysfunctional market is a problem for the whole industry. And it requires an industry-wide solution."
Wilson's vow to solve the dual pricing problem comes in a week where the insurance industry has been hammered in the press for dual pricing.
Daily Mail commentator Alex Brummer personally slammed the dual pricing practice and the newspaper has urged all its readers to shop around.
"Worst of all, the greatest victims of this national rip-off tend to be the elderly and the impoverished, who lack either access or skills to use the modern digital technology which can help savvy consumers find cheaper deals elsewhere," he said.
"Only 20 per cent of motor insurance policyholders and 17 per cent of those with home insurance chase the best deals and switch companies each year. Crucially, the longer customers use the same supplier, the less likely they are to switch – and the more likely they are to see big annual, unchecked rises in premiums."
Aviva boss Wilson is seemingly on a personal crusade to clean up some of the problems of insurance. Last month he said Aviva was set to release a zero questions home insurance product using Big Data.
Complex policy documents and paperwork from insurers has been criticised heavily by both the wider press and regulators. Former FCA boss Martin Wheatley described insurance paperwork and policy documentation as something 'that are longer than Hamlet'.