Mark Wilson defends 6% UK net written premium drop and hails 'best COR in eight years'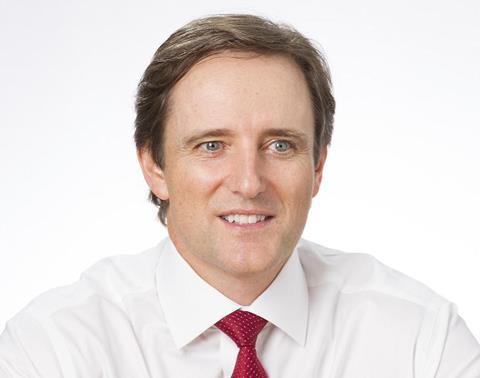 Aviva is steadfastly pursuing underwriting growth over premium volume in its UK general insurance business, according to group chief executive Mark Wilson.
But he added that the UK general insurance business is showing signs of growing despite the 6% decline in net written premiums in the first nine months of 2014.
Responding to questions about the NWP decline on a conference call this morning, Wilson said: "I don't pay anyone in the group for volume. We already have extraordinary volume at Aviva around the world.
"Bluntly, any idiot can get growth in premium. All you have to do is pay a price and you get growth.
"The skill from a business perspective is to get growth in underwriting profit. It is easy to sell £1 for 10p, and indeed some do, but that is not the game we are playing."
But he also said that despite the 6% decline in the year to date, Aviva's UK general insurance book had started to show signs of growth.
He reiterated his comment from the first-half results that he felt the company had pushed too far on rate increases for the UK business.
"There is an optimum mix between growth and rate. For the first time in quite a few years we are seeing that business start to grow again. A couple of months doesn't make a trend but it is progressing in the right direction."
He added: "There is an optimum level of growth versus expenses and that is what [UK and Ireland general insurance chief executive] Maurice [Tulloch] is looking at. That is why in the last few months you have seen quite a turnaround in the UK GI business on that."
Tulloch added that the UK GI business had seen growth in September – the last month of the third quarter.
Tulloch said: "One month doesn't make a trend but from where we started at the beginning of the year, it is moving in the right direction."
Wilson also hailed the UK's 94.1% combined operating ratio as "the strongest performance in eight years, despite the floods early in the year."
He added that the overall UK performance in the first nine months of the year was "highly satisfactory".
Join the debate in our new LinkedIn specialist discussion forums