The NAO said half of the flood defence systems were being maintained to a minimal level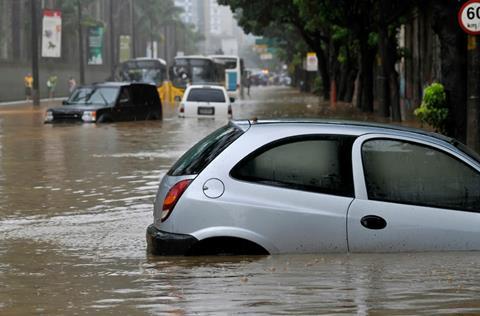 The National Audit Office (NAO) has warned that flood defence spending is insufficient to maintain defences.
According to a report today by the NAO, in the areas where maintenance of flood defences has been given a lower priority - typically, where there are few homes, this will increase the danger of deterioration of defences and floods occurring.
The audit office said 50% of the flood defence asset systems were being maintained to a minimal level.
This means they are likely to deteriorate faster as a result, increasing replacement costs in the long term where assets are retained.
Despite efforts by the Environment Agency to improve costs and prioritise its flood risk spending, NAO said The Department of Environment, Food and Rural Affairs (Defra) and the Agency had limited resources.
The government made an extra £270 million available following the winter storms in 2013. This included an additional £35 million for asset maintenance in both 2014-15 and 2015-16.
In cash terms, this has restored maintenance funding to 2010-11 levels.
But in real terms it represents a 6% decrease between 2010-11 and 2014-15.
Excluding the one-off funding of £200 million provided following the winter floods, total funding decreased in real terms by 10% in the same period.
The NAO said sustaining the current standard of flood protection was challenging in this context, especially as climate change increased the load on flood defences.