Chief financial officer and operations officer also named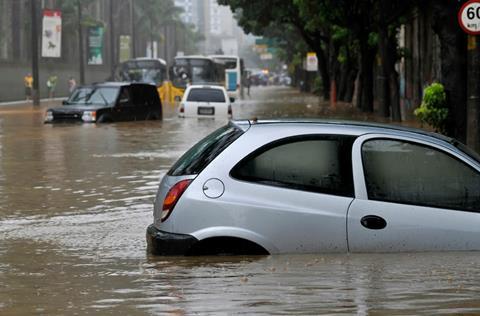 The country's highest valued homes will now be included in Flood Re after an agreement with the government.
As part of the deal, band H and I properties will now be included in the flood reinsurance scheme for the first time and outstanding issues relating to the financial controls have been agreed in principle, Flood Re announced today.
The news comes after months of campaigning by ABI member Hiscox chief executive Bronek Masojada, who has been campaigning for some Flood Re exclusions to be scrapped.
In April, the ABI announced it was publicly backing the inclusion of band H properties in Flood Re, despite originally agreeing with the government that the UK's highest value properties should be excluded from the scheme.
The announcement today comes as Flood Re also names its chief financial officer and operations officer.
Adam Golding has been appointed as chief financial officer. He is currently the finance director of Lloyd's insurer Amlin.
ABI assistant director and head of property Aidan Kerr will become operations director.
Flood Re chief executive Brendan McCafferty said: "My top priority on becoming CEO of Flood Re in November was to lead Flood Re's negotiation with the government to try and resolve the outstanding issues around its design.
"I am very pleased we have reached a workable and sensible agreement that will enable Flood Re to move forward. As a result, we are closer to the day when we can deliver on our promise to help provide affordable and available insurance for those at greatest risk of flooding."
McCafferty added: "Adam brings a depth of knowledge to Flood Re, having held a number of senior financial roles within the insurance industry. He is used to working with regulators and focusing on delivering sound financial controls and commercial outcomes.'
"Aidan has a deep and practical knowledge of how Flood Re will operate, having been a key part of its progress to date. This will enable us to ensure we can work effectively with our managing agent to get the best possible operational delivery."
The names of the managing agent and reinsurance broker are expected to be announced in January. The contracts, which have been delayed, were due to be awarded in October and early December, respectively.