Analysts welcome strategy update but worry about implementation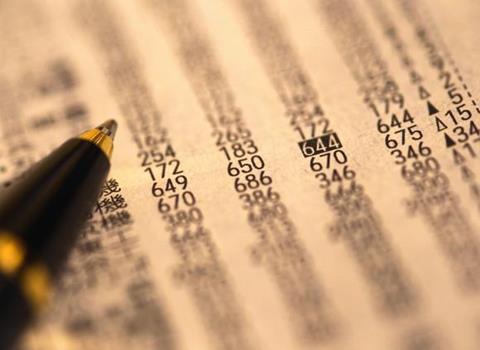 Analysts have reacted positively to the strategy update from Aviva this morning.
However, they have also raised doubts about whether the measures will pull Aviva out of its current slump, and many have left their recommendation of the stock unchanged despite the announcements.
This morning Aviva revealed that it had identified 16 business units that were delivering an unacceptable return and so it would look to exit. It also revealed a new head of UK general insurance, cost-cutting and a £2bn reduction in Italian sovereign debt.
'Value trap'
Shore Capital analyst Eamonn Flanagan said in a research note: "All in all, we struggle to disagree with anything in today's statement, we just struggle to identify the catalyst to drive the shares upwards."
Flanagan noted that Aviva's share price (currently 289.50p) is a 37% discount to estimated 2012 net asset value of 445p.
He added: "The issue is whether today's announcement/presentation offers a 'glide-path' for shareholders out of this potential 'value-trap'. We remain unconvinced and as a result reiterate our 'hold' recommendation on the stock."
No sharp exit
Some are also sceptical how successful Aviva will be in exiting the business units it has identified as underperforming.
Investec analyst Kevin Ryan said: "It is clear to us that the strategic review has gone to the heart of the Aviva problem which is that it has too many operations that do not make enough money for the group."
But he added: "This sharper focus is to be applauded, but selling businesses in the current environment is likely to be challenging. Our sum of the parts valuation remains unchanged."
Jefferies analyst James Shuck pointed out that improving Aviva would take some time. "The timeframe for the improvements is relatively long," he said. "It is a two-year turnaround story reflecting the fact that disposals are difficult to achieve and that freeing up capital from inefficient areas takes time".
Rights issue worries
A further concern is the lingering prospect of a rights issue - where a company issues new shares to existing stockholders at a discount to raise money. This is unpopular with shareholders and often seen as a last resort.
Espirito Santo analyst Joy Ferneyhough said: "The comment that 'subject to execution of these disposals, no new equity will be raised' leaves the spectre of a rights issue still in the air with the decision based on whether asset sales can be achieved.
Better communication
Despite their criticisms, analysts also found much to applaud in Aviva's strategy update.
Many had been highly critical of departed chief executive Andrew Moss's ability to communicate Aviva strategy to them and investors.
However, there was much praise for interim executive chairman John McFarlane's interaction with shareholders.
Panmure Gordon analyst Barrie Cornes said: "John McFarlane has clearly spent a lot of time listening to shareholders and taking their comments on board. There appears to us to be a genuine and heartfelt request for patience by shareholders as the announcements made today are implemented."