Mark Wilson plots 'game changer' with no questions home insurance following digital garage meetings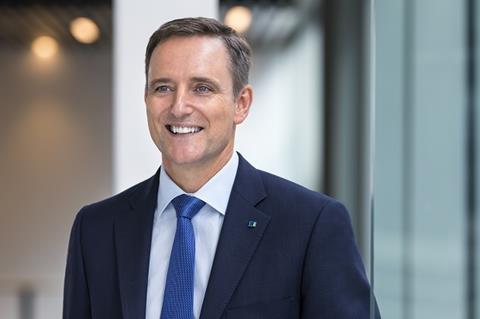 Aviva boss Mark Wilson is talking up a 'game changer' in insurance by rolling out policies where customers don't have to answer a single question.
"We're going to go from asking hundreds of questions on insurance to asking none — zero.
"We're piloting it now. We're going to roll it out," Wilson said.
"This is a game changer in the global world of insurance. No one has ever done this before."
The no questions home insurance game changer was developed at The Garage at Silicon Roundabout, East London.
He said: "I can insure your house now without asking any questions because I use big data.
"I need to know what your house is made of and I can get that from council records. I need to know if you're on a flood plain, well, I've mapped all the flood areas of the UK.
"We want to get to the stage where we don't ask customers any questions.
"We will pre-underwrite, pre-approve and give you a massive discount on what you're paying, probably 20 per cent cheaper.
"This is a game changer in the global world of insurance. No one has ever done this before."
The big discounts will go to customers using the MyAviva app, Wilson told News International.
Despite Wilson's claims to Aviva is onto a game changer with digital, there are sceptics in the City.
Sceptics in the City
"The company is not best-in-class in any area in which it operates, in our view," Berenberg said in a note to investors earlier this month.
"Digital" will take years to make any meaningful impact on the figures."
Berenberg said Wilson is presiding over a company 'where the balance sheet is not strong enough' and warned against handing back capital to shareholders, either in the form of dividends or share buybacks.
Goldman Sachs also agreed with Berenberg, stressing that 'Aviva's group's debt leverage remains relatively high.'
"We believe the announced capital return will prolong the process of building up Aviva's balance sheet," it said.
Wilson is confident he can pull off both the capital return and become a digital disruptor.
He said at the full-year results last month: "Aviva's results are simple and clear cut: more operating profit, more capital, more cash, more dividend. And there is more to come……We are becoming a digital disruptor for the benefit of our customers."