Annual bonus up 16% as employee engagement improves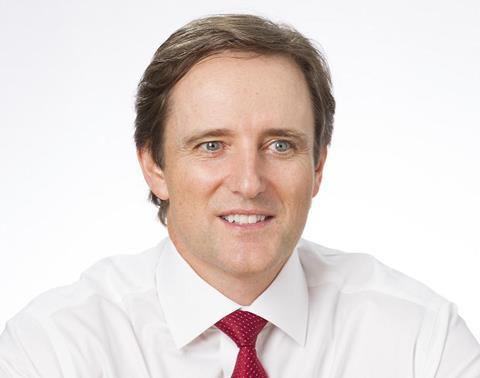 Aviva chief executive Mark Wilson was paid £2.6m in 2014, which was in line with the pay he received in 2013.
The pay package included a base salary of £980,000, benefits and pension contributions of £346,000 and an annual bonus of £1.3m, according to Aviva's 2013 annual report.
Wilson's bonus increased by 15.5% as the insurer chief beat employee engagement targets in his second year in charge.
The Aviva board authorised a £1.3m bonus for Wilson, equivalent to 87% of the maximum achievable bonus.
In 2013, Wilson earned 75% of the bonus he was entitled to, or £1.1m, as he fell short of the insurer's targeted engagement scores.
Aviva remuneration committee chairman Patricia Cross said Wilson had improved employee engagement over 2014 and that Wilson received an increased bonus as a result.
"Whereas last year the bonus awards were impacted by disappointing results on the customer and employee measures, 2014 saw stronger performance on both," she wrote in the insurer's annual report. "In 2013, the employee target scores were missed, so 0% was achieved on that measure and a lower bonus was awarded as a result."
"By contrast, in 2014 the employee engagement target was substantially exceeded and this has been a key factor in a higher bonus being awarded."
In its annual report, Aviva also praised Wilson for his role in turning around the insurer, saying that Wilson: "provided exceptional leadership and embedding of the Aviva values within the group. The committee considers him to have been instrumental in re-invigorating the company and in aligning the interests of the group with those of shareholders".
As in 2013, Wilson did not receive a payment under Aviva's long-term incentive plan in 2014 although he will be included in the incentive programme for 2015.
Join the debate in our new LinkedIn specialist discussion forums