Insurer anticipates new partnership deals it will write this year will be worth tens of millions of pounds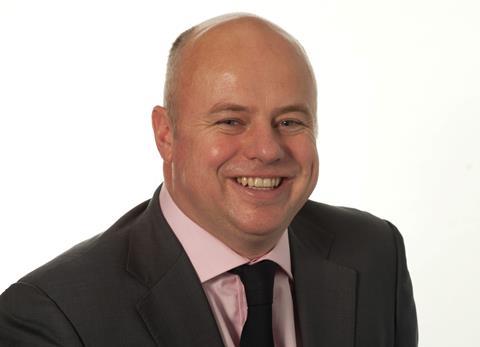 Aviva is gearing up to land more affinity deals as the insurer shows a renewed appetite to win new business, chief sales and marketing officer Phil Bayles said.
It recently signed a partnership deal with classic car broker Hagerty.
Aviva has also completed a deal with Belfast-based broker Cornmarket, to develop Trade Union, public sector and other affinity products, and with Military Mutual, to provide private motor cover for military personnel.
Bayles said there were more deals in the pipeline but did not disclose any further details as they were still being finalised.
He anticipates that the new partnership deals Aviva is writing this year will be worth tens of millions of pounds.
Bayles added the growth in the number of partnerships deals was an indication that it was increasing its appetite across its three channels; broker, direct and partnerships.
In addition to an improvement in the insurer's overall underwriting performance in 2014, its claims handling and improvements in technology have made it attractive to potential partners.
"[In insurance] there may not be a huge differentiation in products but there is in claims, underwriting, and distribution," Bayles said.
"If you are a broker, you might be dealing with five claims a day, so it becomes a differentiator for business to business clients."
Growth and profitability
Bayles said its renewed appetite was also coming at a time when the insurer was showing signs of both profitability and growth.
For the full year 2014 Aviva's UK general insurance combined operating ratio (COR) improved by 2.2 percentage points to 94.8% (2013: 97%), its best COR performance since 1999.
The business made an operating profit of £455m in 2014, up 6% on the £431m it made in 2013.
Despite a 4% drop in net written premium to £3.8bn over 2014, the insurer saw a "gradual improvement" in net written premium in the second half of the year, mainly driven by personal motor and commercial liability products.
Bayles said: "Our appetite to win new business [is] part of our growth agenda. We are not making any significant extensions but we are looking at areas that we have not necessarily been known so much for, such as pet and other personal speciality lines.
"We write £3.8bn of business in three different channels. We have different ways of working in those channels, optimising sales, retention and product mixes. It is about bringing the best of those insights from those channels and working out what the partner needs."