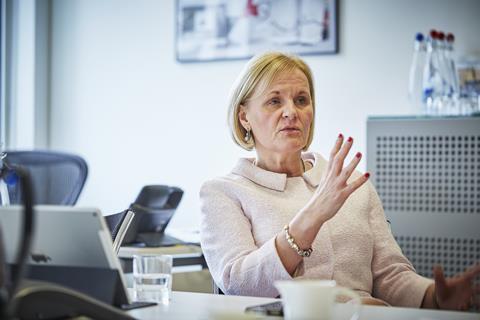 Brokers have to play their part and be upfront with customers about commission levels to show the industry is serious about being transparent, AXA UK and General Insurance chief executive Amanda Blanc has said.
She was responding to a speech yesterday by ABI director of general insurance policy James Dalton that it was "only a matter of time" before regulators force greater transparency of broker commission.
Blanc said: "Greater transparency has been creeping in to every aspect of insurer operations for several years and that is completely in line with growing customer expectations.
"AXA has raised the issue of broker commission transparency several times in an attempt to get this issue on the agenda, so we welcome the comments from James Dalton today.
"Achieving true transparency cannot be secured by insurers alone – brokers have to play their part and being up-front with their customers about commission levels would show that the insurance industry is serious about being completely open with the public."
During his speech Dalton also questioned if it was fair that commercial customers had to ask brokers to reveal the commission they received from selling policies.