AXA diversifying its personal lines distribution into other areas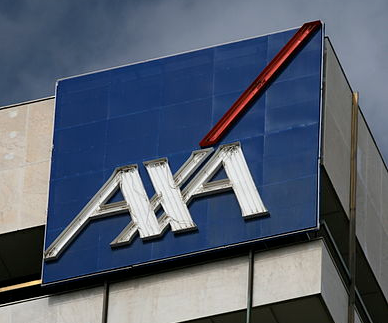 AXA UK and Ireland's brokered revenue fell again in the third quarter as the company continued to scale back from unprofitable personal lines brokers and diversify its distribution into areas such as high-street brokers.
The cleansing of the personal lines portfolio was a big factor behind AXA UK and Ireland's brokered general insurance revenues for the third quarter dropping 4.1% to €791m (£674.2m) compared with the same period last year.
For the first nine months of the year overall, UK and Ireland brokered revenue dropped 6% to €2.96bn from €3.15bn in the same period last year.
The scaling-back has led to commercial lines taking over from personal lines as the biggest contributor to UK and Ireland revenues.
Selective underwriting
AXA Group said the lower UK revenue volumes were caused by "price increases and a more selective underwriting strategy".
The company also noted that revenues for direct business in the UK, which is reported separately from brokered business, had fallen in the third quarter because of "market softening and increased price competition." This was despite a 4% increase in direct revenues group-wide.
AXA writes direct motor business through its Swiftcover and AXA Direct brands.
The results show AXA UK and Ireland increased personal lines rates by 2.7% in the first nine months of 2013 and commercial rates by 4%.
Getting tough on brokers
The falling revenues at AXA UK and Ireland continue a trend that was seen at the half-year stage. Half-year revenues, excluding direct business, were down by 3.9% to €2.1bn from €2.2bn.
AXA revealed at the half-year stage that a big cause of this was a 22% drop in personal lines property to €234m. This was due to "tariff increases and exiting partnerships in the UK".
As well as pulling out of unprofitable broker relationships, AXA's strategy has been about diversifying the brokers it deals with by adding more smaller, regional high-street brokers. It is also moving more into non-standard personal lines business.
Commercial supremacy
As a result of the portfolio cleansing in brokered personal lines and growth in commercial business, commercial business is now the biggest contributor to AXA UK and Ireland's revenues.
AXA group figures show that commercial motor and non-motor together accounted for 52% of UK and Ireland revenues in the first nine months of 2013, compared with 48% in the same period last year.
Meanwhile, personal motor's contribution fell to 13% from 14% and commercial non-motor to 36% from 39%.
Group results
AXA as a whole reported a 2% increase in revenues in the first nine months of 2013 to €69.5bn (9M 2012: €68.4bn).
Non-life revenues increased 1% to €22.6bn (9M 2012: €22.2bn), while life and savings revenues also increased 1% to €41.4bn (9M 2012: €40.9bn).
AXA group deputy chief executive Denis Duverne said: "AXA's nine months 2013 activity indicators showed positive momentum and demonstrated our teams' commitment to achieving Ambition AXA objectives."
Ambition AXA is a five-year strategic plan that AXA embarked on in 2010, under which it is targeting a 15% return on equity.