AXA Direct customers will be able to secure Flood Re-backed insurance from 20 April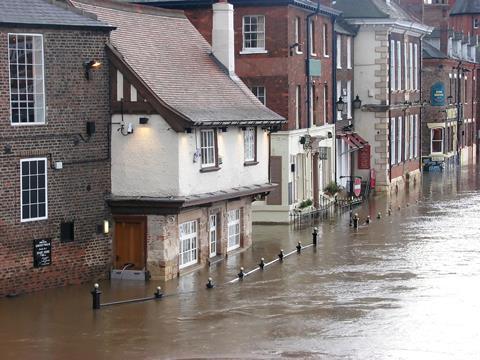 AXA is contacting home customers in high-flood risk areas who bought policies after 1 January 2016 to encourage them to take on Flood-Re backed policies.
Flood Re, which went live today, is a not-for-profit programme between the programme between the industry and government to make home insurance more affordable and accessible for those at the greatest risk of flood.
It creates a central fund, backed by legislation, to which participating insurers can reinsure high flood risk properties.
Around 16 insurance brands have gone live today with Flood Re including Aviva, Admiral and Cherish (underwritten by AXA).
AXA Direct customers will be able to secure Flood Re-backed insurance from 20 April.
AXA UK and Ireland chief executive Amanda Blanc said it was "vital" that customers who were most likely to benefit from Flood Re are encouraged to take advantage of the cover if it will be cheaper.
She added: "It has not been an easy road to get to where we are today but the introduction of Flood Re is a huge boost to the country's ability to manage increasing flood risk and in particular, of huge benefit to those people at most risk.
"However, we need to be realistic about what Flood Re can do. It is not a panacea for combatting flood risk but it is another very important part of the jigsaw that includes further flood defence investment and construction, implementation of greater resilience in the repair and construction of property and, of course, the cessation of construction on flood plains."
AXA said it would continue to work with all brokers, partners and software houses as a priority to ensure that all relevant customers, in all channels, can benefit from Flood Re as soon as possible.