Mark Wright, last year's winner of TV's 'The Apprentice' extends partnership with broker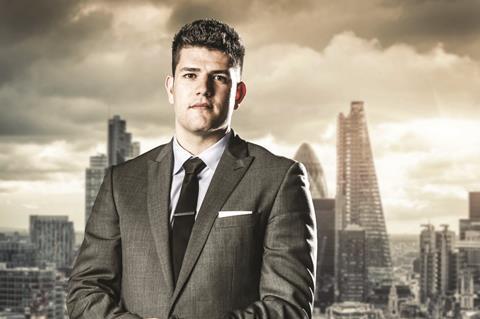 Broker Be Wiser sponsored an address to schoolchildren on business by TV's Apprentice winner Mark Wright.
The year 11 GCSE Business students from John Hanson Community School in Andover, Hampshire, heard Wright talk about his experiences in business.
"Thanks to Be Wiser for a really successful day. I was very impressed with the students' enthusiasm and energy today; I hope they put their skills to good use in their future careers and remember to do something they really love," Wright said.
Mark won the 2014 series of BBC's 'The Apprentice' and has since launched his own digital marketing company, Climb Online.
Be Wiser was his first major client of Climb Online has continued the business relationship to improve the digital presence of its Call Wiser site.
Crescens George, director of training and development at Be Wiser said; "Be Wiser is pleased that through such initiatives we are able to engage with the local community and inspire young people. We look forward to organising similar events in 2016 to connect and inspire school and college students."
Be Wiser Insurance has over 250 apprentices within the company who range from school or college leavers to University Graduates. All apprentices are studying for either their Certificate or Diploma in Insurance from the Chartered Institute of Insurance (CII). The in house training programmes offer the apprentices an opportunity to be able to earn as they learn.