Proposed new rules on risk transfer could result in extra work and costs for brokers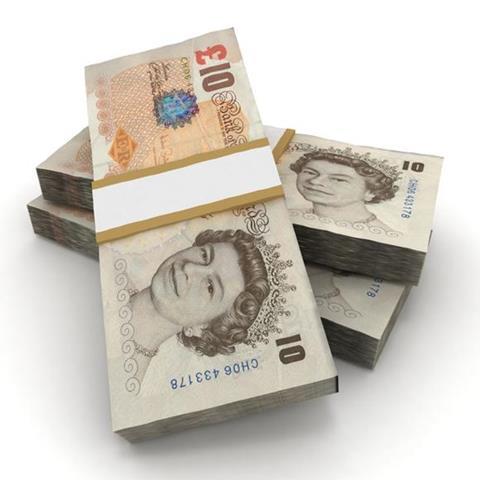 Biba is to begin negotiations with insurers to grant brokers unconditional risk transfer following the publication of an FSA shake-up of client money rules this week.
The regulator's consultation paper, Review of the client money rules for insurance intermediaries, is designed to simplify and improve client money rules, protect consumers and reduce financial crime.
Unconditional risk transfer agreements allow brokers to hold client money on behalf of the insurer with no strings attached. The insurer then accepts responsibility for the premium.
However, Biba head of compliance and training Steve White (pictured above) said that if unconditional risk transfer becomes the norm, insurers could be more selective about which brokers they grant it to.
"Insurers may well pick and choose who they give unconditional risk transfer to, and who they don't. Biba will be looking to talk to the insurers and hopefully get them to give most brokers unconditional risk transfer and agree to a bank mechanism that will allow the pooling of risk transfer money."
The FSA's suggested ban on conditional risk transfer addresses brokers' anger about only some insurers agreeing to grant risk transfer deals if brokers sign up to certain terms.
If brokers breach these conditions, for example by not paying premium to underwriters within a certain period, insurers can cancel the clients' insurance.
The consultation paper stated: "The grant of risk transfer must be clear and unequivocal."
Compliance consultancy Branko managing director Branko Bjelobaba said that unconditional risk transfer was "absolutely sensible stuff".
"It is beyond me to understand why insurers and the ABI have collectively failed to deliver a wording that is FSA-compliant, for want of better words."
RWA Compliance Services compliance director Terence Clark said that the proposed new rules on risk transfer were good news for brokers, but could generate extra work and compliance costs.
He said: "Conditional risk transfer is a nuisance. If it is made unconditional that will simplify life for brokers."
The FSA estimates that brokers holding less than £250,000 in client money will pay a one-off compliance cost of £7,000.
Those holding between £250,000 and £10m will pay £48,000 and those holding more than £10m will pay £684,000.
Clark also warned that the proposals could catch out brokers that had been lax about compliance with the rules.
He said that brokers will have to overhaul how they approach regulations.
The consultation was drawn up after the FSA visited 230 brokers at Biba's regional compliance forums for advice.
Pass notes: Brokers' audit
What other key shake-ups are in the consultation paper?
The FSA wants to become more involved in checking brokers' client account audits.
It is proposing that all eligible brokers submit their audits to it.
The current client money rules mean that brokers with non-statutory trust accounts containing more than £30,000 in one year must organise an audit the next year, but the FSA does not check these and many eligible brokers do not hold them.
Anything else?
The FSA wants all brokers to designate a "sufficiently senior" FSA-approved person from their business to ensure the firm complies with the client money rules.
The regulator wants this to happen even if brokers do not hold client money. In this instance, the approved person would ensure the broker does not hold client money at any time.
It also suggests that brokers should repay money to clients within five days if the client requests it, and that brokers with a non-statutory trust account should repay loans from the account in a set timeframe.
We say …
● The FSA's plans for stricter client money audits are a good idea. Most brokers abide by the rules, but many do not, either through ignorance or arrogance. Clients will be better protected by a tougher auditing regime.
● Most regional brokers get conditional risk transfer agreements from most insurers, so the FSA's plans to ban this will be welcomed.