Biba SME flood solution close to launch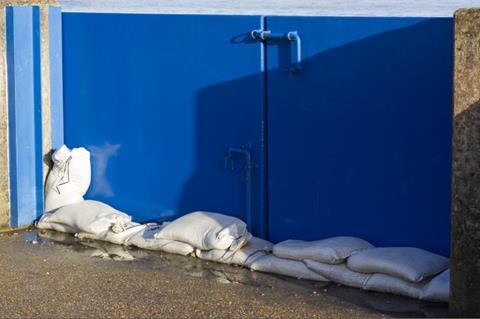 Biba's planned SME flood insurance product will give policyholders credit for efforts they make to improve their at-risk property's flood resilience and resistance.
Biba is working on the flood solution to help widen the availability of flood cover for smaller businesses because the new government-backed affordable flood insurance scheme, Flood Re, only covers residential property.
Flood Re's predecessor arrangement, the Statement of Principles, did cover small businesses.
Speaking to Insurance Times about the planned solution, Biba chief executive Steve White also clarified that the solution will be an all-perils commercial combined policy that will include flood cover, rather than a standalone flood policy.
The flood part of the policy will cover business interruption as well as property damage, and cover will be available on an excess basis as well as a primary basis if required.
The trade body said that the product would launch "very soon".
White reiterated his warning that the new product would not be a panacea for all SMEs struggling to find flood cover and, unlike Flood Re, does not have a mandate to be affordable, so it will charge commercially-driven rates.
But he added: "It will make flood cover for SMEs much broader than it is at the moment".
As previously announced, Biba's SME flood product will be led by a managing general agency backed with capacity from insurers rated A or better.
The trade body is working with mapping company Landmark, which will provide flood mapping expertise, and reinsurance broker Guy Carpenter is arranging the capacity backing the solution.