Trade body also reveals fresh details about long-awaited SME flood scheme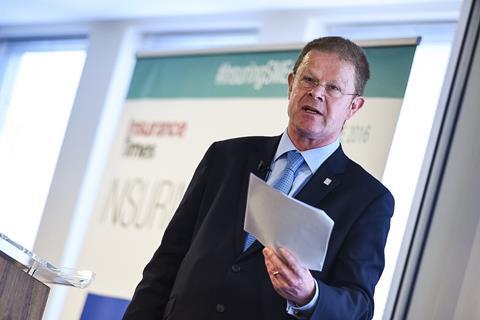 Biba's long-awaited flood insurance scheme for small companies will start quoting for business on 7 December and start offering cover from 12 December.
The broker trade body has also revealed that R&Q Commercial Risk Services will act at the managing general agency for the scheme, and that it will be backed by Lloyd's capacity.
All Lloyd's capacity is rated A+ by Standard & Poor's, AA- by Fitch and A by AM Best.
As previously announced, the SME flood scheme's broker is Marsh's sister reinsurance broker Guy Carpenter and mapping and flood loss modelling is provided by flood risk specialist Landmark.
The launch of the scheme, exclusive to Biba members, fulfils Biba's long-held ambition to provide flood cover for SMEs in flood-prone areas following the launch of affordable residential property flood scheme Flood Re.
Unlike the Statement of Principles, which Flood Re replaces, Flood Re does not cover commercial property, which could leave small companies at risk of flooding struggling to find cover.
The scheme was initially expected to launch in September.
Tailored cover
The scheme does not just cover flood risk. It is an all-round commercial insurance scheme that will "also include flood cover for many commercial premises and let properties located in areas at risk from flooding," BIba said.
It uses the Landmark-provided mapping to pinpoint the location and features of an individual property, which allows each business or property to have cover based on its own specific risk.
The scheme's underwriting approach takes account of any flood resilience or resistance measures that the business being covered has invested in.
The scheme also allows policies to choose how much of the flood risk they bear themselves under the policy by giving them the option to 'buy back' any flood excess that is applied because of the business location.
'Great to see'
Biba chief executive Steve White said: "We have been working closely with Government ministers and their teams in relation to flood cover for some time.
"They were as keen as our members for us to find a solution for businesses struggling to access flood insurance.
"We are delighted that this scheme will now be able to provide protection for many of the businesses that have not been able to buy cover against flood damage."
Floods Minister Thérèse Coffey added: "One year after last December's floods it's great to see the insurance industry now able to provide affordable flood insurance for small businesses and I particularly welcome Biba's emphasis on helping customers adopt flood resilience measures so businesses get back in their properties and open sooner."