Company accused of giving industry a bad name by rejecting flood claim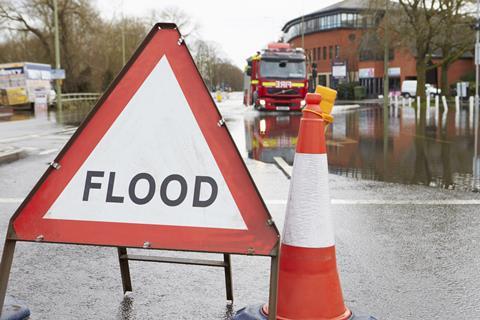 Insurance company Ocaso has rejected a £50,000 flood claim from a Welsh family, sparking an angry response, the BBC reports.
The Spanish insurer, which writes in the UK, rejected the claim in November on the grounds that homeowner Mark Jenkins did not declare that the house in Maesteg was within 200 metres of a river.
The BBC quoted local Welsh Assembly member Huw-Irranca Davies as saying that the flood was nothing to do with the river and the insurer was being "unreasonable" by rejecting the flood claim
He added: "It is giving the insurance industry a bad name."
A spokesman for Ocaso told the BBC: "We are in discussions with our policyholder regarding this matter and the information provided when the policy was initially proposed.
"It would not be appropriate for us to comment further at this stage."
Maesteg was hit by heavy flooding in November because of Storm Angus.
The BBC said the Welsh government has written to the ABI about the matter.