Chelmsford, Essex records second highest figure for lost jewels - Churchill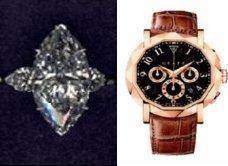 More jewellery was reported lost and stolen in Birmingham last year than anywhere else in the UK, according to new claims data released by Churchill Home Insurance and LMG Jewellery.
The personal lines insurer's figures show showed jewellery claims were highest in the UK's second biggest city by both volume and value.
Birmingham, which boasts Europe's largest concentration of jewellery businesses, accounted for 3.3% of such claims by value for the UK as a whole.
Chelmsford in Essex and Stockport in Greater Manchester completed the top three for jewellery claims by value.
Meanwhile Edinburgh and Glasgow completed the top three for claims by volume.
Martin Scott, head of Churchill Home Insurance, said: "There are myriad of factors that result in one area seeing higher or more frequent jewellery claims than others, such as differences in local cultures, crime levels and wealth.
"The impact of having these items stolen or losing them however is felt universally, which is why comprehensive insurance is so important.
"Jewellery items are often high in both sentimental and monetary value, so it's vital that people take care of these precious items.
"People often underestimate the value of jewellery, and this issue is exasperated by fluctuations in gold and other precious metal prices, so we'd urge people to have these items regularly valued."
According to Churchill's data, 30% of jewellery claims are underinsured, often by up to three or four times the value that the claimant originally thought the item was worth.
In addition, around 60% of claimants for jewellery have no proof of purchase as they were gifts or passed down through inheritance.
Areas with the highest value of jewellery claims (lost or stolen)
1. Birmingham
2. Chelmsford
3. Stockport
4. Leicester
5. Manchester
6. Harrow
7. Edinburgh
8. Romford
9. Southend on Sea
10. Glasgow
Areas with the highest volumes of jewellery claims (lost or stolen)
1. Birmingham
2. Edinburgh
3. Glasgow
4. Chelmsford
5. Guildford
6. Leicester
7. Nottingham
8. Reading
9. Coventry
10. Sheffield