Rates unlikely to spike off the back of one incident, say experts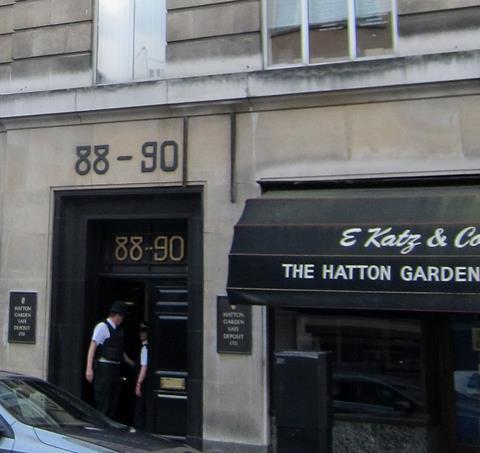 The Hatton Garden diamond heist has got worried high net worth clients spending more on insurance, according to a specialist jewellery insurance broker.
Bob Andrews, marketing manager at Assetsure, told the Financial Times that since the raid, he had seen a doubling in the number of people requesting insurance for items stored in safety deposit boxes.
"A number of people who stored their jewellery and valuables in banks or secure facilities didn't think it was possible for them to be stolen. That has all changed," he said.
The raid on the underground jewellery storage facility of the Hatton Garden Safe Deposit in April has since led to eight people being charged with conspiracy to burgle.
He added: "Not all such facilities insure the goods they store — as in the case of the Hatton Garden Safe Deposit raid. This has highlighted the fact that no security precaution is ever watertight and that, unless your items are fully insured, their value is not protected."
However, Towergate's London market broking director, Charles Reese, said the raid had so far not affected rates on insuring jewellery.
"The London insurance market has an active international side, so one incident — albeit a serious one — is probably not enough to make a big difference," he said.