Ant Middle, CEO Ageas Direct and Partnerships, looks at the future of claims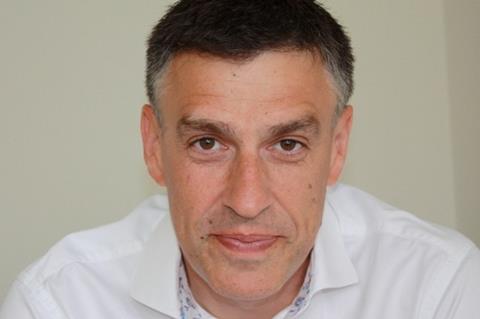 Insurers around the world are spending great chunks of their lives – and their consultancy budget – trying to work out what the future of claims will be. Those who get the right answer will survive and thrive. Those who don't will fall by the wayside.
One thing I'm sure all of these insurance 'imagineers' will agree on is that technology will play an ever-growing part.
Indeed, the respected analysts at Gartner recently reported that "85% of US customers will manage relationships with businesses without human interaction by 2020."
At a basic level, technology will allow insurers to automate the simplest tasks. So our people can focus more on the more complex ones.
We could even automate the most basic claims entirely and manage the whole process online – perhaps by chatbots like many media and mobile phone companies.
But most policyholders only interact with their insurers at renewal, or when they need to make a claim.
Renewals are already dominated by automation and technology (just ask the aggregators). And if you automate your most simple claims, you are probably automating most of your policyholders' experience of your brand. Which makes commodification an even greater risk.
One way to minimise this is by improving our customer service. (That's long been our strategy at Ageas). This doesn't mean rejecting technology. It means giving customers more relevant human interaction – so they get more of what they need, when they need it.
As Ernst & Young put it recently: "Superior customer service will not be defined by the level of human interaction on offer, rather by the level and quality of choice available to customers."
They're not talking about automated voice menus. They're talking about adding value. Technology will let us do that.
Soon the internet of things will enable us to tell policyholders when their freezer has broken down before they've even noticed it themselves, and save (ourselves and them) money.
Remote sensors will tell us where things are and what state they are in – all in real time. Drones will help us 'see' the situation on the ground, without ever having to dispatch a loss adjuster. So we can avoid fraudulent claims without seeming like that's all we care about.
'Big data' will help us give policyholders more of the right kind of customer service too. We will build up behavioural evidence to show us how people can be expected to act and what they want and need in certain circumstances. It will also allow us to manage risk more effectively, and treat more policyholders as individuals.
But at the heart of all this still lies human judgment. Because while companies can duplicate or reverse-engineer technology, they can't duplicate human beings. It's humans who give us all our competitive edge.
Which means that the more insurers think about technology in the future of claims, the more we need to think about human beings too. We will set the priorities. And we won't be able to blame technology if we get them wrong.