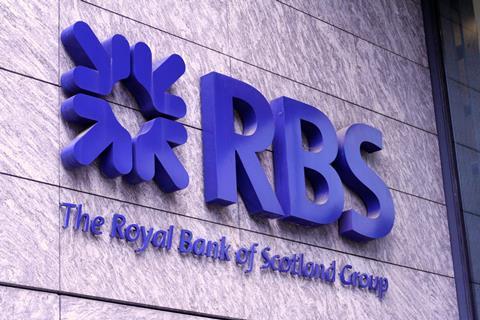 By Gerald McLarnon, consultant and former Swinton commercial/marketing director
The Competition and Markets Authority (CMA) has its eyes on more than the private motor insurance market.
Recently, it published its provisional decision on remedies for the current account market.
The remedies aim to increase account switching for personal current account (PCA) and business current account (BCA) customers. For insurers, if enacted, these remedies create new opportunities to improve underwriting results.
The CMA's starting point is that the market for current accounts is large, profitable and concentrated.
There are 68m active current accounts (97% of adults) and 5.5m business current accounts. Combined revenues are £11.4bn and three-quarters of customers choose the top four providers (LBG, HSBC, RBS and Barclays).
Regulators have intervened in this market many times, but so far their interventions have been ineffective.
Quicker account switching
Regulators have mandated that switching takes less than seven working days and, in terms of actual experience, for most consumers it is painless. But consumers haven't noticed or don't care, meaning that less than one in twenty switch per year (compared to almost three quarters of drivers who have ever switched motor insurer).
The CMA believes that inertia in current account markets can be addressed through transparency on account terms and conditions, more communication with customers and the creation of open banking standards.
Banks will be required to tell customers that they should shop around and also to provide full details of customer transactions through open computer interfaces.
If a customer gives their permission, any appropriately authorised financial institution will be able to access the intricate details of a customer's current account.
Yes, this will create disruption in the current account market. There will be new entrants – for example, applications that monitor account balances to "sweep" to and from savings accounts, and new current accounts that provide better rates for overdrafts.
Opportunity for insurers and aggregators
It is an unmissable opportunity for price comparison websites to expand their current account switching propositions. Indeed, there should even be new opportunities for technology providers that can help new entrants into the current account market (c.f., Atom bank has contracted to FIS to launch their new current account proposition).
Underwriters already know that credit usage is predictive of insurance losses, and current accounts are the most common way for customers to borrow.
And, in most cases, this borrowing behaviour is not reflected in the public credit data used by most underwriters.
So, the trick for forward-looking insurers and brokers is to keep in touch with this initiative. To adapt their systems to consume this new underwriting data.
By building bespoke technology, or partnering with those who can, insurers and brokers can take the next step on their data-driven underwriting journeys.