Groupama UK solvency ratio improved to 218% in Q1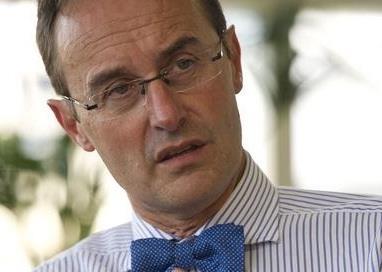 Groupama UK chief executive François-Xavier Boisseau has spoken out in defence of his company's financial strength following the downgrade of its parent company to junk status.
Rating agency Standard & Poor's cut Groupama SA's financial strength rating to BB from BBB- earlier today.
Boisseau said: "Although as a Groupama subsidiary we are associated with the group's security rating, the fact is, we are not rated as an independent business.
"This is important to understand because based on our current performance, prospects and asset base, it is very clear that the Group's rating does not offer an accurate reflection of our excellent trading position in the UK nor of the level of security we offer to our broker partners and their clients."
He added: "In 2011 we delivered record profits and despite fierce competition our 2012 revenues remain broadly in line with expectations. Our profitability also remains very impressive. Profit before tax exceeded £16 million at the end of May and our combined ratio improved to 97.9%."
Groupama UK has formalised the ring-fencing of its capital base from Groupama SA with the FSA by voluntarily restricting the parent's ability to draw on its subsidiary's assets.
The company also pointed out that its solvency margin had improved to 218% in the first quarter of this year, up from 201% at the end of last year. It said this is more than twice the required minimum.
Groupama SA is currently planning to sell its UK assets, which comprise the insurance company and brokers Bollington, Lark and Carole Nash.
Commenting on the sale status, Boisseau said: "Whilst at this time I cannot confirm anything specific, good progress is being made with the process and I remain very hopeful that we will be in a position to make an announcement in the coming weeks.
"In the meantime, I am very grateful indeed for the continuing patience and support being offered by our employees and broker partners throughout this period of uncertainty. It is really very much appreciated."