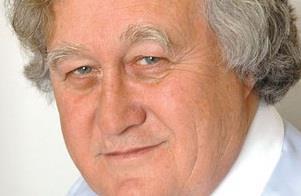 Broker-focused venture capital group BP Marsh reported consolidated net profit of £8.7m for the year to January, almost double the £4.9m it reported a year ago.
"The portfolio businesses are performing well as we support them in their development. We have interesting new investment opportunities in the pipeline and a healthy supply of cash." said chairman Brian Marsh (pictured).
The group reported an increase in the value of its 13 investments of 23.8% in the year to January.
Marsh said the inflow of "interesting new proposals and opportunities is currently very strong". He said the group has made some disposals to redeploy capital and expects to receive a further £7.3m in cash from the disposal of its remaining 1.6% stake in Hyperion in July: "So we are well-placed to act on these opportunities."
During the year, BP Marsh completed two further equity subscriptions in Nexus Underwriting Management, allowing Nexus to acquire Lloyd's-based MGA Millstream.
In December Marsh completed a refinancing deal to support the continued growth of Besso Insurance.