Reforms could be delayed and Brexit could be softened following shock election result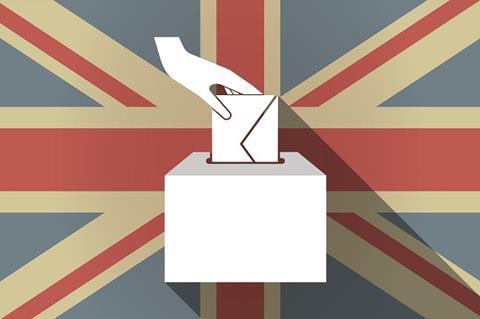 The hung parliament resulting from the General Election casts uncertainty on the future of key reforms for the UK general insurance industry.
It could also signal a potential softening of Brexit and thereby the hope of preserving access to the Single Market through passporting.
The result is a shock because Prime Minister Theresa May had called the snap election in the hope of increasing the Conservatives' majority and giving the party a stronger mandate for Brexit negotiations. Instead, while the party remains the country's largest, it has failed to win an outright majority and is expected to end the election 12 seats down on where it was before.
With one seat left to declare, the Tories were eight seats short of the 326 needed for an outright majority in Parliament.
Following the shock election result, the BBC reports that May intends to stay in her role and so will either seek to drum up a majority through a coalition or deal, or form a minority government.
The hung parliament casts doubt on what will happen to key reforms that would benefit the insurance industry, and which the previous government was working on. These include the whiplash reforms and the consultation to potentially reverse the cut to the Ogden discount rate. At best they could be delayed by the upheaval. If the Conservatives are unable to hang on to power, all bets are off.
A further source of disruption is that city minister Simon Kirby, MP for Brighton Kemptown, and economic minister Jane Ellison, MP for Battersea, have both lost their seats in the election. Insurers and brokers work closely with both of these ministers, and so will have to start from scratch again when their replacements are announced.
There is also some speculation that, depending on the outcome of the hung parliament, Brexit could be softened, which could renew optimism for remaining in the Single Market and keeping passporting.
UK-based insurance companies are currently bracing themselves for the loss of passporting by setting up subsidiaries in remaining EU countries.
Much will depend on whether the Conservatives can bat away challenges from the resurgent Labour Party, which, according to BBC reports, is also thought to be seeking to form a minority government.