The Aviva and Homeserve deal is the start of a home revolution in which others will join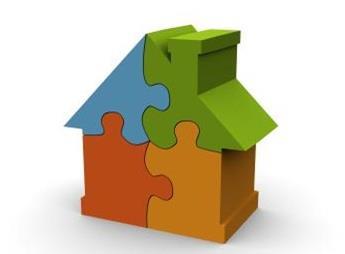 Briefing by editor Saxon East
Well, that was a nice little earner. Aviva announced a five-year deal with Homeserve yesterday that will bring in an estimated £300m gross written premium annually.
It's a big win for Aviva in the fiercely contested partnerships space. The deal means Aviva will underwrite Homeserve products.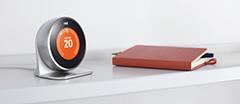 But there's a much bigger story going on here that has huge significance for the rest of UK general insurance.
The connected home revolution begins
Aviva's long-term bet is that it can use HomeServe for its own policyholders, completing its journey to becoming a true digital insurer. The Aviva digital insurer will have way more contact with its customers than the usual once or twice a year engagement.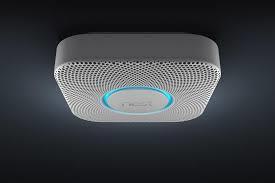 That's because once connected products take hold in UK households – and make no mistake, they're on the way – Aviva can deploy HomeServe at the slightest flicker of the smart home device.
If there are issues with heating, drainage, security, plumbing or electrics, then the smart device will alert both Aviva and the policyholder. HomeServe can then be deployed instantly to fix all these problems.
The idea is that Aviva can prevent problems before they actually occur. It's the holy grail for insurers, a chance to create multiple touchpoints with their customers to strengthen brand loyalty and cross-sell even more products.
The only other players with an advantage here are AXA, which has its own assistance business, and British Gas, which has huge muscle. Under the stewardship of former Aviva UK boss Mark Hodges, British Gas will make a much bigger play into the connected home and insurance.
So the next question is this: when will these connected smart devices take hold in UK homes?
Google, Apple and Samsung step up
All the big technology players are stepping up their game. Google has Nest, Apple introduced its own system called HomeKit, and Samsung launched its SmartThings hub last month.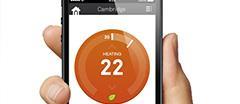 Nest is offering US homeowners a 5% premium discount if they allow their smart smoke detector to relay back information to home insurers Liberty Mutual or American Family.
Google has this month launched an online marketing campaign to aggressively promote its products further. The race is clearly on.
The big fear many have is that these technology companies will want to cut out insurers. But insurance is a capital intensive business with a lower return on equity than technology.
In reality, the Googles and Apples will probably partner up with home insurers to gain access to their large book of policyholders and offer discounted premium deals.
Partnerships will be the way forward. Aviva has chosen one of its big partners, now rivals will have to step up their game to find theirs.