Broker, law firm look to expand partnership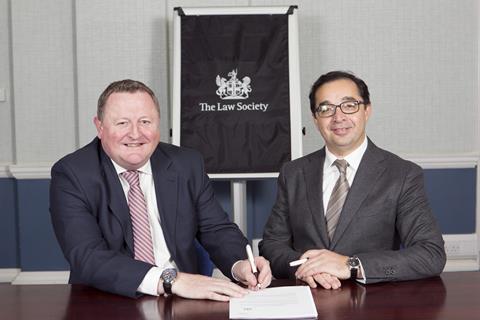 Slater & Gordon has signed a five year deal to handle Brightside Insurance's fault and non-fault insurance claims.
The deal includes first notification of loss, accident repair, credit hire provision and full personal injury legal services.
Brightside chairman Mark Cliff (left of picture) said: "As Slater and Gordon provide a wider range of services in the legal arena, we will be working with them to develop further legal services offerings over the coming months."
Slater & Gordon managing director Andrew Grech (ight of picture) said: "We look forward to building a partnership of real value in a number of areas. Our priority is to always deliver brighter outcomes for our clients and provide easier access to world class legal services".