Lloyd's insurer's GWP grows 4.9% despite tough market conditions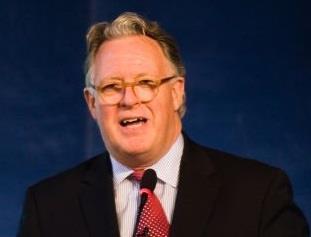 Brit is now free from £192.3m of old liabilities relating to its former UK-regulated company, Brit Insurance Limited.
Brit sold BIL to run-off buyer RiverStone Group in October 2012 as part of its restructuring, but retained control of some classes of business within BIL through a reinsurance contract.
But the company has now exited this contract, transferring the liabilities to RiverStone.
Brit said in its interim management statement this morning: "This transaction marks the final element of the major restructuring of the business undertaken since 2011 by Brit's new management. Brit does not expect this transaction to have any impact on current group targets."
Brit chief executive Mark Cloutier said: "Following good performance of this contract since the sale of Brit Insurance Limited (BIL) in 2012, we are pleased to have commuted at favourable terms, bringing closure on a portfolio of long-tail liability reserves including those related to the financial crisis."
GWP growth
Brit also announced that its grows written premium (GWP) had grown by 4.9% to £990.7m in the first nine months of 2014, from £944m in the same period last year.
The growth was driven by Brit's primary insurance business, Brit Global Specialty Direct, where GWP grew by 11% to £768.7m.
This offset an 11.7% decline in the company's reinsurance GWP to £222m.
The company also boosted its investment return to 2.7% (first nine months of 2013: 1.4%).
Cloutier said: "We are very pleased with the group's performance through the third quarter of the year.
"Our specialty insurance focused book has allowed us to continue to capitalise on opportunities in our core insurance lines, whilst remaining disciplined in our approach to those classes experiencing rate pressure as conditions in some classes of business become increasingly challenging.
"We are experiencing rate movement consistent with our plan, and continue to see these rates as adequate for meeting our financial targets."
He added: "While market conditions are probably best described as 'variable' depending on lines, classes and geography, we believe the combination of our business model, disciplined underwriting and active capital management all operating on a scalable and expense efficient platform places Brit in a strong position to continue to deliver very healthy returns for our shareholders."