Offer is 1.73 times Brit's net tangible assets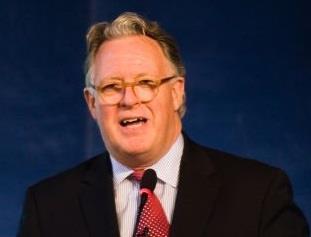 Canadian insurer Fairfax has made a £1.22bn cash offer to buy London-listed Lloyd's insurer Brit.
Fairfax plans to buy the company through its subsidiary, FGL. The deal value is 1.73 times Brit's net tangible assets £704.4m as at 30 June 2014.
The deal comes less than a year after Brit was re-listed on the London stock exchange. It was taken private in 2011 when it was bought by private equity houses Apollo and CVC 2011.
Following Brit's IPO last April, CVC and Apollo still hold 73.3% of Brit's shares.
Fairfax plans to buy Brit's listed stock as well as the shares owned by Apollo and CVC. It will offer 305p a share for each Brit share.
This includes 280p a share in cash outright, plus a 25p final cash dividend for 2014.
Brit directors that hold shares in the company – chairman Richard ward, chief executive Mark Cloutier and non-executive director Hand Peter Gerhardt –have already accepted the offer.
Fairfax has received "hard irrevocable undertakings" to accept the offer from Apollo and CVC.
Ward said: "Our two businesses are highly complementary and the proposed deal provides both groups with an exciting opportunity to deliver our respective growth ambitions.
"Our simple and capital-efficient Lloyd's focused platform make us an attractive partner for Fairfax and our shared values in underwriting discipline, speciality lines focus, operational rigour and meticulous claims management make this transaction a compelling proposition for all stakeholders."
Cloutier said: "There is very little crossover in our respective international operations, thus allowing Fairfax to further diversify its portfolio while enabling Brit to leverage Fairfax's existing relationships and expertise in the international insurance and reinsurance markets.
"The combination will enable us to enhance our global product offering and provide us with expanded underwriting opportunities and distribution channels. We believe this is a great fit for both companies, our employees, customers and trading partners."
Fairfax chief executive Prem Watsa added: "Brit has an outstanding track record over the last ten years and will continue to operate on a decentralized basis once owned by Fairfax. With the acquisition of Brit, Fairfax will have a significant top five position at Lloyd's of London. We look forward to working with Mark and the entire Brit team to further develop their business over the longer-term."
Join the debate at our Insurance Times London Market Forum on LinkedIn