Stuart Green, 26, was killed last year in an incident with McClarron Insurance chief Sean McClarron (pictured)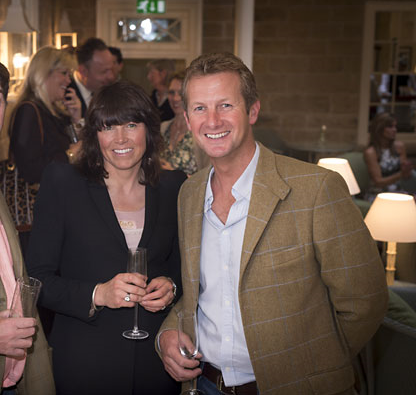 A broker boss has appeared in court charged with causing the death by careless driving of a motorcyclist in North Yorkshire.
Sean Charles McClarron, of McClarrons Insurance Brokers and master of the Derwent Hunt, was driving his Range Rover on the A171 near Cloughton, outside Scarborough, on 15 August last year when the crash happened, according to Insurance Times's sister company publication Gazette and Herald.
Bashir Ahmed, prosecuting, told the court McClarron, of Snainton, started to turn right in his vehicle into Gowland Lane, when it was struck by a silver Yamaha motorcycle ridden by 26-year-old Stuart Green from Staxton, in the process of an overtaking manoeuvre.
A paramedic at the scene said Mr Green had no pulse and was not breathing, and he was pronounced dead at 8.30pm. A post-mortem examination found Mr Green died from "significant head injuries".
Investigators said the Range Rover was not thought to have been travelling in excess of the 60mph speed limit at the time of the collision, but the exact speed was not clear.
Mr Ahmed said Mr Green's bike was thought to be travelling at about 70mph at the time of the collision, however Judge Paul Batty QC told the court another member of the convoy estimated their speeds prior to the crash at between 80 and 90mph.
Mr Ahmed said McClarron had not indicated before starting the right-turn manoeuvre, and had not properly checked his mirrors for traffic to the rear of his Range Rover, and his standard of driving had fallen below an appropriate level.
He said expert witnesses for both the prosecution and defence agreed "time would have been available to the defendant to have carried out mirror checks", and that "if mirror checks had been carried out immediately before the right turn commenced, it may have been possible to have seen the motorcycles approaching".
The court heard Mr Green was leading a convoy of two other bikes, ridden by his brother and a friend, on their way back from an afternoon trip to Whitby when the crash happened, at about 7.55pm.
McClarron is a Broker Network broker based in North Yorkshire that lists rural, care, property and private clients as its areas of expertise.
The trial continues at York Crown Court.