Brokers praise company's strong UK management team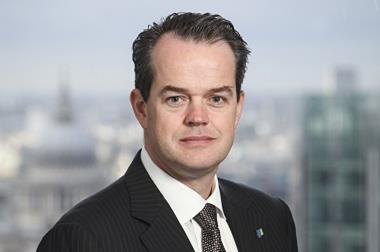 Maurice Tulloch is leaving a strong management team in place, brokers have said, in the wake of news that the UK GI boss is moving full time to a global position within the insurer.
In the meantime he will continue as head of UK GI until a replacement is found.
Within Tulloch's senior team, Phil Bayles is chief distribution officer with oversight of the broking and partnership arms, while last month Lindsey Rix was appointed as managing director of the UK personal lines business.
Brokers contacted by Insurance Times said that Tulloch's replacement will need to be someone that is 100% committed to the broker channel for the commercial business.
While there is no one name that stands out as a clear candidate, broking bosses have suggested that Aviva is more likely to look within the business to find a replacement for Tulloch.
Aston Scott chairman Peter Blanc said that Phil Bayles is respected by many in the market, while Brokerbility chair Ashwin Mistry called commercial lines managing director Angus Eaton a "rising star".
Global Risk Partners retail chairman Andy Homer said: "I think Maurice has done a workmanlike job of settling Aviva down.
"If they can't find an internal candidate, it will be about finding an external candidate who would be prepared to work for Maurice given that his contemporaries in the UK market will have already had experience of him and will have a view about whether they would like to work for him.
"My instinct would be that they will go for an internal candidate that Maurice can mentor, because Aviva is in a stable state."
Markerstudy commercial director Martyn Holman added: "I'm sure it is a job that a lot of people would be interested in taking. It will be interesting to see which direction they go in. With Maurice and Phil still involved, as far as we are concerned there is no issue with it."