Basic rate of premium tax increased from 6% to 9.5%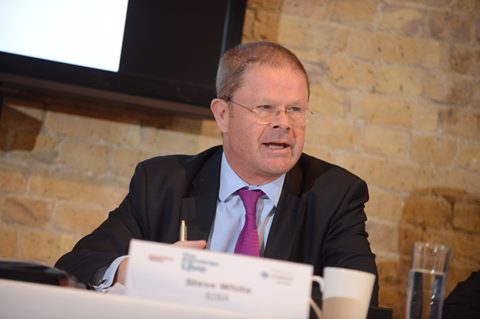 The Chancellor of the Exchequer's shock move to hike insurance premium tax has been greeted with dismay by Biba chief exeutive Steve White.
Responding to George Osborne's announcement of an increase in the IPT rate to 9.5%, White, said: "We are extremely disappointed in this rise in insurance premium tax and will mean insurance will become more expensive for the public as a result.
"Those hit by this stealth tax will include the 20.1 million households with contents insurance; 19.6 million with motor insurance and 17 million with buildings insurance.
"The government has been working with the industry to reduce the cost of insurance for consumers – including a summit chaired by the Prime Minister. It therefore seems counterintuitive to be taking measures which will add to the cost – effectively taxing protection.
"We hope the Government will review this rise and correct it in further budgets."
Huw Evans, director-general of the ABI, shared White's disappointment at the increase, which threatens to reverse the reductions in insurance premiums achieved on the back of reforms to the claims law process.
He said: "Insurance Premium Tax is a tax on people and businesses at the point at which they buy a general insurance product.
"So it's very disappointing to see a more than 50% tax increase being imposed on consumers, especially when the insurance industry and Government has worked so hard in recent years to bring down the cost of essential insurance."
The increase in IPT, which takes the tax's basic rate from 6% to 9.5%, will take effect from November.
The Budget statement justifies the hike by pointing to the falling cost of insurance, the standard rate of which it says remains lower than that of many other EU countries.
However David Bearman, UK insurance tax leader at EY, warned that the increase in IPT could encourage a rise in uninsured drivers.
He said: "Whilst a headline rate of 9.5% doesn't sound significant, it is in fact an increase of more than 50% of the standard rate. As ever with rate rises, the most prominent concern is that it will drive a number of consumers to forego buying insurance, which increases their personal risks, and in the case of motor insurance could mean a rise in illegal drivers.
"UK insurers will now need to pay particular attention to policies and premium payments that extend beyond the deadline, if they don't want to be caught out."
Osborne also announced a major review of the regulation of claims management companies and a cap on the sums they can charge.