Cancer patient's home still not repaired after floods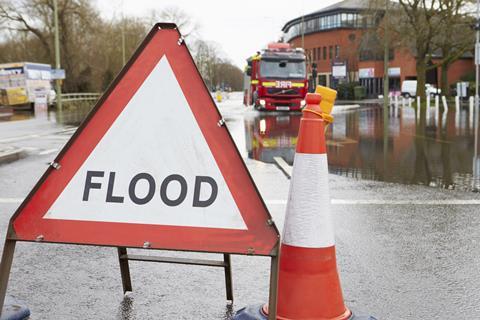 An 84-year-old cancer sufferer forced out of his house by the summer's floods has begged to be able to return home to die.
But a dispute with his insurance company means that repairs haven't yet been carried out.
Harry Brentnall was diagnosed with bladder cancer in March. Three months later, his Birmingham home of 56 years was flooded.
He has since been living at his granddaughter's home while work is carried out to repair flooring ruined in the flood.
His daughter Louise Sherwood, 51, said: "He has said to me 'Louise, I just want to come home to die, he has bladder cancer and we don't know how much longer he has left. He has lived in the property for the last 56 years and moved into the house when it was a new build. He spent his whole life there with my mother Emily who died five years ago. He has been devastated by what has happened. He just wants to return now to his home to die."
The insurance company, Royal Standard Alliance, said they will not pay to have the work carried as because they believe there was no damp proof coursing laid under the floor.
A spokeswoman for Royal Standard Alliance quoted in the Daily Mail said: "Post the flood in Harry's house, there was a dispute as to whether the floor was dry based on our belief that there was no damp proof coursing laid under the floor.
"The complaint is now with the Financial Ombudsman Service for their adjudication and we cannot comment any further until we receive their decision.