Private equity group makes £1 a share offer for crash repair firm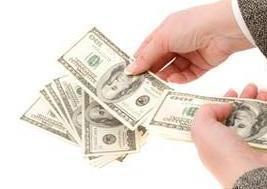 Carlyle Group is planning to buy Nationwide Accident Repair Services (NARS) for £43.2m.
The deal follows the decision by insurance outsourcer Quindell to sell its 25% stake in NARS for £7.1m.
Carlyle has offered £1 a share for NARS, which it says represents a 13% premium to NARS's closing share price of 88.5p on 31 March.
Carlyle will make the acquisition through subsidiary Canaveral BidCo Lmited.
NARS provides accident repair management services to the UK insurance industry.
NARS chairman Michael Marx said: "This offer enables Nationwide shareholders to realise value today in cash for their shares at a significant premium to the recent historical share price and a meaningful premium to the company's share price immediately prior to the date of this announcement.
"It also provides the business with the opportunity to realise its growth ambitions and build its UK presence in an accelerated way."
He added: "Carlyle has a well-respected track record in the automotive sector and specific experience in the vehicle accident repair market. We believe that the Offer is a good outcome for all Nationwide stakeholders."