Chief executive David Marock says company is also seeing strong pipeline of acquisition opportunities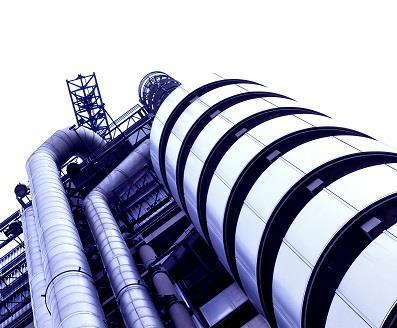 Insurance services firm Charles Taylor is "well-placed" to benefit from the strong interest in entering the Lloyd's market, according to chief executive David Marock.
He added that the company is also seeing a strong pipeline of potential acquisitions, which it is now more able to act on following its £30.6m rights issue.
'Long list'
Charles Taylor set up a so-called turnkey managing agency, which acts as an incubator for start-up Lloyd's syndicates, this year after acquiring the required components from marine mutual The Standard Club in February.
The new managing agency's first syndicate, The Standard Club's Syndicate 1884, started writing business on 1 April this year, and the company is confident of attracting more start-up syndicates.
Speaking to Insurance Times following the release of Charles Taylor's first-half results this morning, Marock said: "There can be no doubt that Lloyd's has become the place where, if you aren't already in and you are a major global insurer, you are going to want to be in.
"There is quite a long list of insurers that are at least contemplating entering Lloyd's at this point in time.
"We'd like to believe that, given how strong our reputation is in the services space, we are well positioned to be one of the beneficiaries of that interest from those global insurers."
He added: "If I base it on the long list I have seen of insurers who are looking [to enter Lloyd's] I think there is quite a lot of potential in that space."
Acquisition opportunities
Charles Taylor is also growing number of acquisition opportunities. It has already acted on one, and is buying a stake in insurance software provider Fadata in a deal that is expected to be completed by October.
Marock said: "As the business has been doing better we are finding that more people who have people businesses themselves are thinking that if they want to find a home, we are the type of home they want to find."
He added that the opportunities were "in all of our lines of business".
But he added that the company is being selective, and prospective acquisitions had to work financially, fit with Charles Taylor's strategy of growing its technical and professional services businesses and also fit culturally.
Marock said: "We are seeing a lot more opportunities but we are being just as rigorous as ever before. But at least now when we want to go ahead we have got the firepower to do so."