Current chief executive Athur Clarke retiring at the end of 2015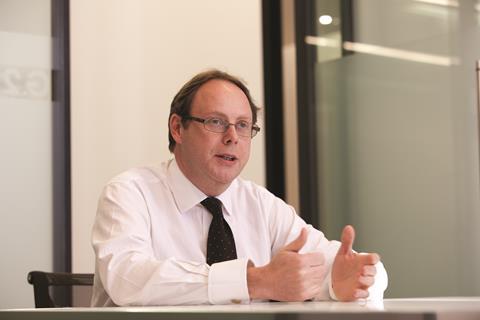 Charles Taylor Adjusting (CTA) has announced that Damian Ely has been promoted to chief executive officer.
Current group chief operating officer, Ely will succeed Arthur Clarke who retires from the specialist loss adjuster at the end of this year.
Ely joined Charles Taylor in 1988 as an underwriter in the management services business and went to work in the US in 1995, rising to become chief operating officer of the company's American arm.
He will continue as an executive director of Charles Taylor, representing CTA on the Charles Taylor plc board.
CTA provides loss adjusting services across the aviation, energy, marine, property & casualty and special risks sectors.
David Marock, group chief executive officer, Charles Taylor, said: "I would like to take this opportunity to thank Arthur for his huge contribution to CTA.
"During his tenure, CTA has grown from a business with turnover of just £18m to today's global adjusting power house with revenue of £56m.
"He has driven the significant expansion of our adjusting operations which has seen offices opened in every continent and the loss adjusting headcount more than double.
"I am very pleased that Damian will be taking over from Arthur as Chief Executive Officer. CTA represents about half of Charles Taylor in revenues terms, more than that in numbers of people and is absolutely central to the long-term success and growth of the group. Damian knows the CTA business and senior management team in London and our international offices extremely well."
Marock added that Ely would provide continuity of leadership for the company's growth strategy, which is focused on extending its office network.
Charles Taylor recently reported a 39% jump in profit before tax to £9.6m for 2014.